Reconnecting Women with their Feminine Energy, One Yoni at a Time!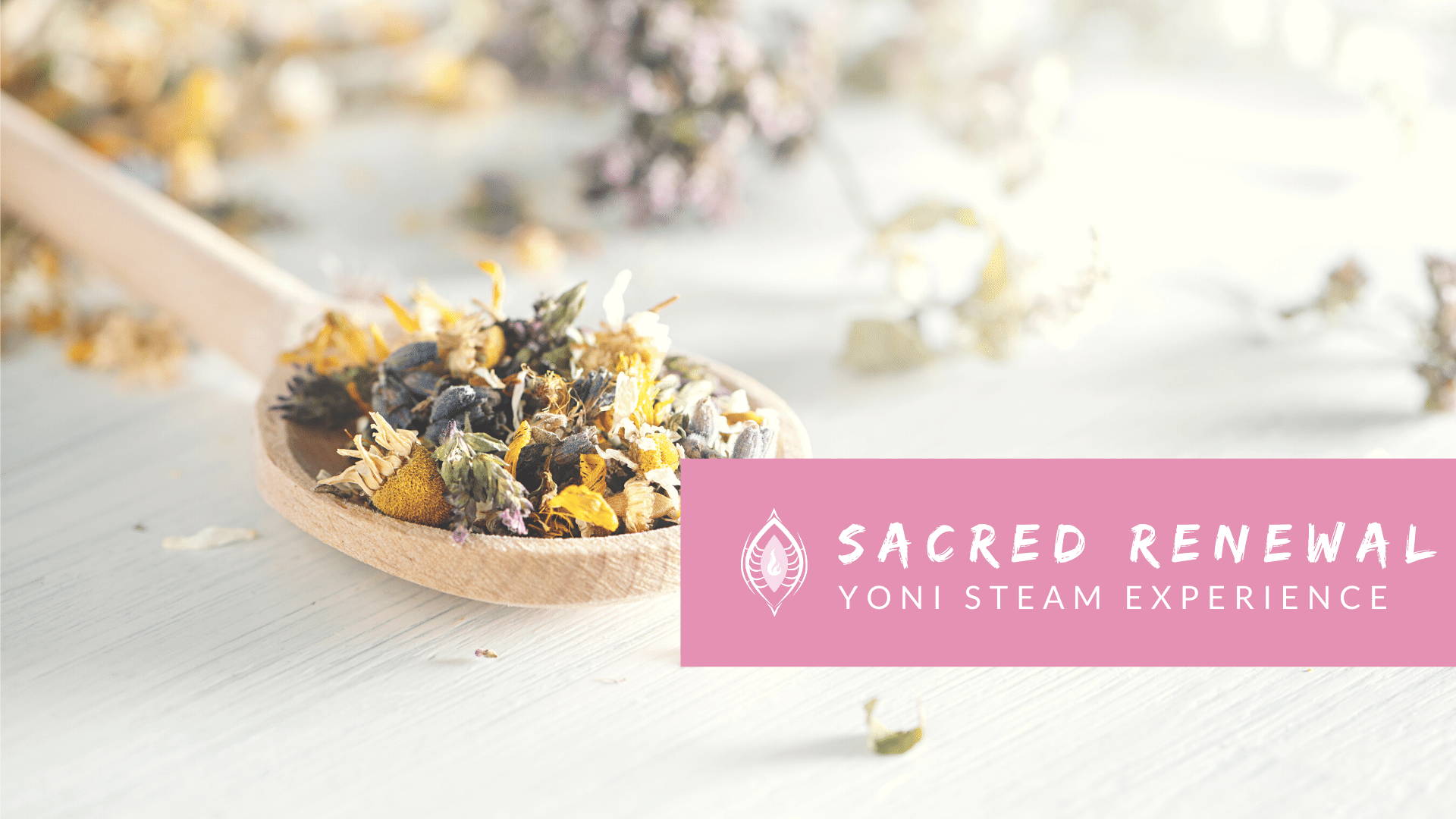 Now offering our exclusive Sacred Renewal Yoni Steam Experience to women in the Atlanta metro area. Just what is the Sacred Renewal Yoni Steam Experience? I am so glad you asked!
Yoni steaming, also known as vaginal steaming or v-steam, is a sacred self-care practice that has been used by women for centuries to heal and tone the vagina.
The Sacred Renewal Experience combines a yoni steam session with guided meditation that allows you to reconnect with your feminine (goddess) energy/power while helping heal and tone your vagina.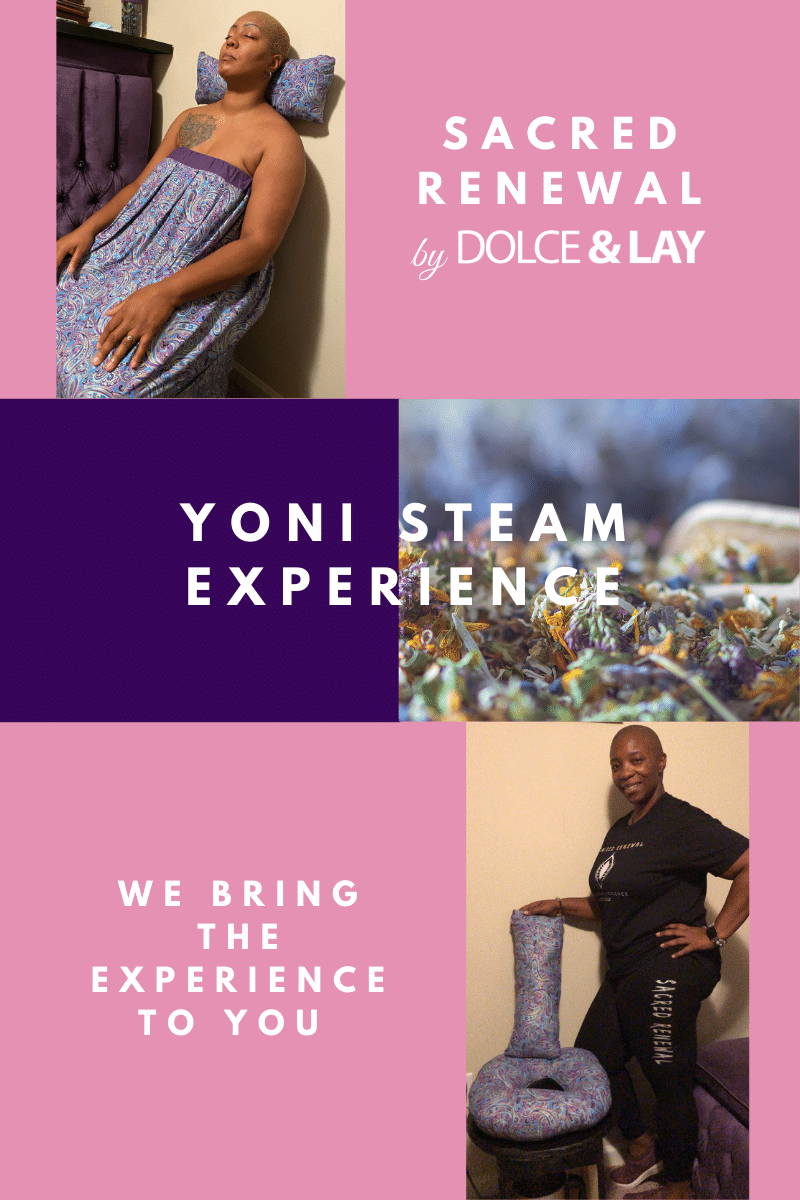 During the session, you will sit over a steaming pot of organic herbs. The gentle heat and moisture allows the herbal steam to permeate the vagina and carries the plant properties to the tissues, increasing circulation and helping the uterus release old, stagnant blood (helping reduce cramping).

This powerful ritual helps restore your divine goddess (feminine) energy while helping to nourish and heal your vagina. Steams can assist in healing a wide variety of gynecological issues. They are said to be effective at enhancing fertility and assisting in postpartum recovery.
There are several benefits to the sacred practice of yoni steaming, varying from emotional and spiritual healing to physical cleansing. Yoni Steams are known to assist with menstrual discomfort and disorders, improve and increase fertility, help with uterine fibroids, cysts, prolapse, endometriosis, and hemorrhoids, speed healing postnatal, assist with chronic yeast infection, relieve menopause symptoms, rid the body of toxins and relieve stress. On an emotional level, steaming is a simply a powerful and beautiful act of self-love.
It's critical that you work with a practitioner who knows what she is doing, she understands what herbs are being used and why, and that she doesn't allow you to over steam. The frequency of yoni-steaming rituals varies from woman to woman, but can be weekly, monthly, or even quarterly/annually. It all depends on the woman, so it is critical that you pay attention to your body's signals and find a pattern that works best for you.